Here are a few photos of the past on hollywood and vine
Beginning in the 1920s, during the Golden Age of Hollywood, the area began to see an influx of money and influence as movie and music businesses began to move in, turning the local farms and orchards into movie backlots. Hollywood and Vine was the second busiest intersection in the area.
You can still see Trolly tracks on the streets of Hollywood..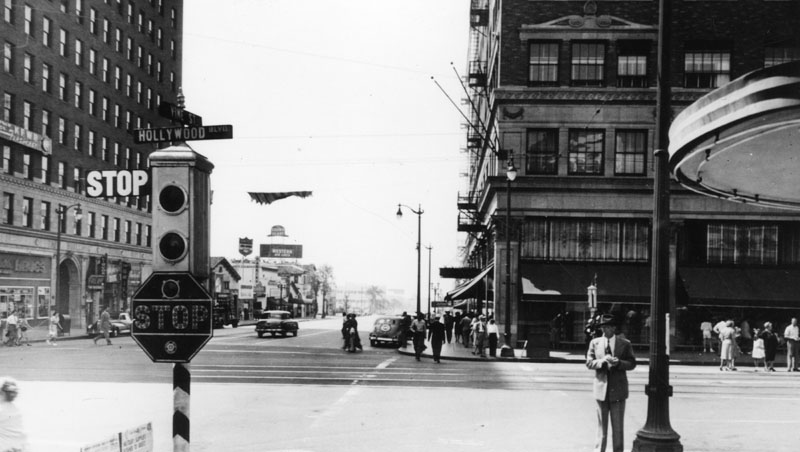 Above.. Hollywood and Vine as it is today... you can see the taft building behind me.. Charlie Chaplin had an office there.
Charles Boyer's star right in front of me.